Step 5 in Avoiding Bankruptcy – Ensure Close Relationships with Top 10 Vendors
A few years ago we were trying to save two companies that each owned a chain of hardware stores. Their cash flow problems and financials were similar. In the end, one easily survived while the other was forced to file for bankruptcy. How could this happen?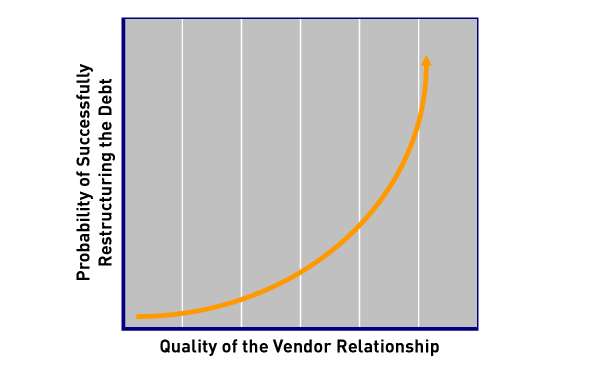 The first company paid no attention to their vendors. They did not develop any sense of loyalty and switched vendors whenever it suited them. They were disliked by the vendors who tolerated them because of the size of their business and their track record for paying bills, even though they were often late.
The second company's owners made it a point to personally know the decision makers in their key vendor organizations. They knew each other on a first name basis as the result of a tracking system. Key managers were required to take out their date books and schedule meetings with the vendors. These meetings were considered part of their job responsibility and were factored into their performance reviews.
Managers were assigned specific vendors to support the core philosophy that if you "do someone an important personal favor and you have their loyalty forever." Managers were instructed to know the names of vendors' spouses and children, to be familiar with their hobbies and interests, to know their birthdays, and to be on the lookout for personal problems.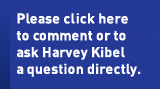 The information was captured by the second company and systematically employed to mail cards and manage these key contacts. As a result of this effort and forming such a close relationship with the vendors, the second company had detailed, real-time knowledge of any organizational changes at the vendors as well a valuable source of information about developments at any of their competitors.
When the second company asked the vendors for extended terms to give the company time to get on its feet, the results could have been foretold.
When we went to help the first company we could not obtain any preferable terms and the key vendors would only sell on a COD basis. This dried up the cash flow rapidly so that a filing was the only way to buy time. The filing, however, caused irreparable damage to the company's reputation.
When we were engaged by the second company the vendors extended 120 day payment terms which gave us the time we needed to operationally turn the business around. The secured lender also gave us a moratorium because it was obvious to them that the business would probably survive.
What is the process a company should follow to retain a great relationship with its vendors:
Start the program when business is good and continue a deliberate effort throughout the months and years.

Maintain an updated record of the decision makers for each key vendor organization.

Determine their hobbies, their birthdays, etc. and send cards at the appropriate times showing that you appreciate working with them.

Schedule a face-to-face meeting at least once a year with each decision maker. It is important you get to know each other on a first name basis. This task cannot be delegated.

Seek opportunities to do a favor such as an introduction that may result in new business for the vendor.
Remember, it is very difficult to turn down someone you know well and respect. That relationship will yield great value during the down times which are upon us now. Once you are in trouble, it is too late to turn a strained relationship around.
Whether a Company is struggling financially or on the cusp of breakthrough growth, KGI can help. Our seasoned experts work alongside management to solve complex cash flow issues, operational challenges and other business crises. If liquidity or sale is needed, KGI provides a powerful combination of services and expertise to achieve outcomes that cannot be duplicated by other standalone consulting firms.