KGI Rescues Homebuilder
We've stayed busy at KGI as the economy seeks to mend itself. We wanted to share with you a recent example of the outstanding results we can deliver for our real estate clients. Jay Maddox, Managing Director of our Real Estate Practice, recently led one of our teams in assisting and advising a large Southern California-based homebuilder, including:
Restructuring $26 million of recourse debt with creditors and reducing debt by 44%
Eliminating all personal guarantees for all $26 million of debts
Assisting in raising new capital that helped our client retain significant profit interests in key projects
Avoiding bankruptcy and costly litigation
Resolving problem loans exceeding the banks' expected recovery levels
"KGI helped us survive and manage through this crisis. Thanks to their efforts, our business has stabilized and is back on the road to profitability", said the client CEO.
We welcome you to learn more about this case below and contact us to discuss this situation or any of the services we provide at KGI
Overview:

The client was an award-winning Southern California-based homebuilder specializing in urban in-fill projects that has been in business for several decades. At the time of our engagement, the Company had ten projects in various stages of development, construction and sales. As a consequence of the housing slowdown, home sales had dried-up and property values collapsed.
The Problem:

The company was under intense pressure from several commercial banks and other institutional lenders due to maturity defaults on $26 million of loans. The Company had been struggling to negotiate reasonable extensions of its defaulted loans with its lenders, all of whom were themselves under regulatory pressure which hindered the decision making process. The current value for the real estate was substantially below the amounts owed to its lenders. Consequently, the lenders had made aggressive workout demands, were threatening to pursue remedies, and one had even brought suit against the individual principals. The construction loan funds were nearly exhausted and the client did not have sufficient cash to fund required completion costs on two of its major projects. In addition, there was conflict among the lenders. Compounding these problems, the loans were all personally guaranteed by the principals. Because property values had collapsed, the principals were facing very significant personal financial exposure.
The Solution:

Stabilized discussions with lenders. Within just a few working days of being retained, KGI led discussions with lenders that helped stabilize the situation and improved the flow of information. Among the other benefits, the objectivity of a third party advisor restored reasonableness to the relationships and to the process.
Prepared a comprehensive business plan. KGI worked side-by-side with the client's management team to prepare a comprehensive, credible business plan for key projects and the company as a whole. KGI projected the impact of different restructuring approaches from the lenders' perspective,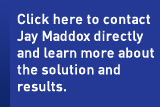 benchmarking different asset resolution approaches based upon detailed market due diligence, and provided financial forecasts. The final step in this critical work was leveraging KGI's experience in working with the lender's special assets departments to present the plan in a manner that was understandable and greatly facilitated the lenders' decision making process.
Advised and represented senior management on restructuring negotiations. KGI's activities included:
Developing relationships that facilitated constructive dialog with bank workout professionals
Providing strategic and tactical advice to management
Presenting a plan-of-action outputs and financial forecasts
Leading discussions with lenders and educating them on available asset recovery approaches
Assisting in resolving conflicts among the lender group
Facilitated discounted loan payoffs and fresh capital for completion of projects. KGI was successful in obtaining the banks' agreement to accept discounted loan payoffs and relief from personal guarantees, facilitating third party financing at levels that were acceptable to the borrower and sufficiently attractive to new outside capital sources.
Most importantly, the KGI team drove the process towards a consensual resolution that was mutually satisfactory to the parties.
The Results:

KGI has positively impacted Company strategy and operations in the following ways:
Reduction in $26 million in combined project and unsecured debt by 44%
Elimination of personal recourse obligations and a lender lawsuit against principals
Avoidance of bankruptcy and/or costly litigation
Facilitation of new 3rd party capital investment to fund discounted loan payoffs and remaining project costs
Retention of future profit potential and ongoing development management income from existing projects that help provide a financial cushion enabling the Company to survive and grow
Whether a Company is struggling financially or on the cusp of breakthrough growth, KGI can help. Our seasoned experts work alongside management to solve complex cash flow issues, operational challenges and other business crises. If liquidity or sale is needed, KGI provides a powerful combination of services and expertise to achieve outcomes that cannot be duplicated by other standalone consulting firms.